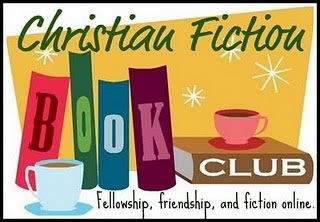 I'm so excited that you are able to join me today to discuss this fantastic book by Ronie Kendig! Digitalis is the second book in the Discarded Heroes series. I read this book back in Feb. 2011 and would love it if you would take a minute while you're here to read my
review
! Many thanks to
Ronie
for writing a superior novel for us to read and enjoy! Thank you also to
Joy
for creating this book club for us to fellowship with each other. Please be sure to show these lovely ladies some blog love!
I am going to take a minute to answer a couple of the
discussion questions
about this book. Feel free to sign Mr. Linky at the bottom of this page so that anyone stopping by here can read your responses on your blog. I'll make it around to each person's blog as I am able to! I am pretty sure Ronie will be checking this out too!
Discussion Question:
Have you or a loved one ever endured something painful (an illness, injury, broken relationship) and you wondered why God didn't supernaturally intervene? Why do you think He does not eradicate our problems or pains?
As a nurse, I've seen more than my fair share of people in pain in some form or fashion. However, on a very personal level, I grew up knowing I would never see my mom run. I was fortunate enough to see her walk (although most of the time it required assistance such as holding onto a wall that progressed to using a walker to now being completely wheelchair dependent). Many, many nights I have prayed that one day my mom could walk again, that he would rid her body of the muscular dystrophy that was robbing her of her physical abilities. I have been through all facets of grief with God, everything from denial and bargaining to outright anger and finally, acceptance. I believe that God gives us all problems (physical or not, visible or not) to remind us that we are human. God intended to have the perfect race of humans when he placed Adam and Eve in the Garden. However, we all know of the fall of man and since then, have had many issues. These issues arose because God gave us free will to make our own decisions as humans. Otherwise, we'd be a bunch of robots! I also strongly believe that if there were no trials in life, we would not appreciate the sacrifice that Christ made for us, because it wouldn't necessarily be required of us to live Godly lives since we would already be perfect. God is a just God and He's a God of peace. While I'm not excited knowing that my mom will never walk again (or be able to care for herself), I appreciate the beauty of my mother, her spirit, and the lessons that I have learned (PATIENCE, love, determination, perseverance, meekness, etc) by being a part of her life.
Discussion Question:
It's a fact that many soldiers returning from a war theater will experience combat-related PTSD or traumatic brain injury (TBI). Many will never seek treatment, instead trying to push through and "get over it." Do you know anyone who has experienced PTSD or TBI, combat-related or otherwise? How can you show this person your support?
I have been around many suffering from PTSD and TBI through my nursing career. I also have family members with documented cases. It's a sad reality in this day and time that so many people are affected by these horrible conditions. A person does not have to go to war to experience these either. I myself, have suffered a mild form of PTSD about 8 years ago while working at the hospital. It is not a condition to "blow off" or ignore. IT IS REAL! It saddens me that so many are ashamed to receive help in dealing with the traumatic life experiences that they have had. There are some fantastic professionals out there who will do anything and everything to help that person recover and that's with or without medication! The best thing, in my opinion, that a person could do to show support is to LISTEN. Many times we think we are listening to someone else when we are really just hearing them. There is a pretty significant difference in the two techniques. Listening requires some action and it's not always appropriate to give advice. A listening ear, lots of love, and supporting and encouraging the progress of a victim of these conditions is truly the best gift you could give someone.
Discussion Question:
The end of Digitalis introduces two new Nightshade team members. Which of these two men intrigues you the most and would you like to see a story about? Why?
I love this question!!!!! The one that intrigues me the most is Aladdin. He is such an enigma to me and I would love to know more about him (you will learn a *little* more about him by reading Wolfsbane, which is the next book in this series!) I would love to see him featured in his own story to hear more about his time before joining Nightshade. MOST of the guys seem to like him...we'll have to work on those others!
I hope you have enjoyed your time here today! For more about Ronie and these fabulous men, you can follow them on Twitter (@roniekendig, @discardedheroes) or check them out on their websites!
I have read Wolfsbane and I HIGHLY recommend it!! I'm looking forward to the release of Firethorn, due out in Jan. 2012!
Please leave comments concerning the discussion questions and then post answers to the ones of your choosing on your blog. Let us know how to find you by filling in the McLinky below! I look forward to your thoughts and discussion!