***This will be a sticky post for awhile. Be sure to scroll down for more book reviews!***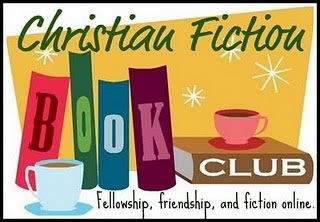 I am super excited to announce that I'll be hosting the Christian Fiction Book Club on August 13. We will be examining one of my favorite authors,
Ronie Kendig
! Ronie has written a great series,
The Discarded Heroes
, and we will be reading her second book in the series
Digitalis (Discarded Heroes, Book 2)
, Digitalis.
You might want to read the first book,
Nightshade
, first in order to get some background history on this phenomenal guys.
If you're never participated in one of these meetings before (and I confess that I'm not too familiar with them yet, either!), here's the scoop from Joy at
Edgy Inspirational Romance
:
Want to participate?
1. Secure a copy of the book club pick and read it before the discussion date.
2. Find the reading group guide in the back of the book or on the publisher's website. Choose one or more of the discussion questions to address in a blog post. You might also want to include a short review of the book. *Click
HERE
for a link to discussion questions for Digitalis on the Christianbook.com retailer website.*
3. Schedule your blog post to run on the discussion date. You may copy and use the book club logo above if you'd like.
4. On the discussion date, the host will run his/her review and answer a few discussion questions. The host will also include a MckLinky at the bottom so bloggers can link their posts.
5. On the discussion date, we all hop around reading and commenting on the reviews and opinions of participating bloggers.
6. If you do not have a blog of your own, you can share your opinions about the book club pick in the comment sections of other blogs.
7. Have you already read our book club picks? Great, participate anyway! You'll have a head start answering some of the questions!
I have enjoyed everything that Ronie Kendig has written so far. You won't be disappointed in Digitalis so grab a copy today and be ready to talk about it on August 13! See you then if not before! :)